We have raised
$2,252.00
of our
$5,000.00
goal.
2nd Annual Dodge Water Balloon Challenge Fundraiser
Our Dodge Water Balloon Challenge Fundraiser was held every Friday in August and we made quite a splash! We want to thank everyone who participated in the fundraiser - the targets, the balloon tossers, the online donors - everyone who helped us raise $2,252! We raised more money this year than last year. We didn't quite reach our goal of $5,000 so we're hoping that anyone still interested in supporting CommunityWorx and Brush With The Law (BWTL), Maria Maneos, will consider a donation. All donations are important and we sincerely appreciate your generosity. The donations which will go towards supplies and support for free community art workshops. Just scroll down this page for ways to donate.
Stay tuned for more information about the fundraiser and prize winners!
Sincerely,
Ameika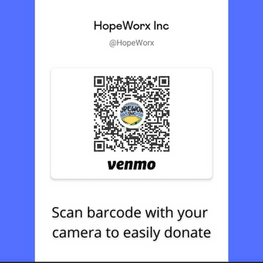 Thank you in advance for your generous support that allows us to make a difference in the lives of individuals recovering from mental illness and their families each year.