What's new at CommunityWorx?
Check out the fun times at our CommunityWorx Halloween Party!
Gene Paliescheskey is a Recovery & Resiliency Award Winner!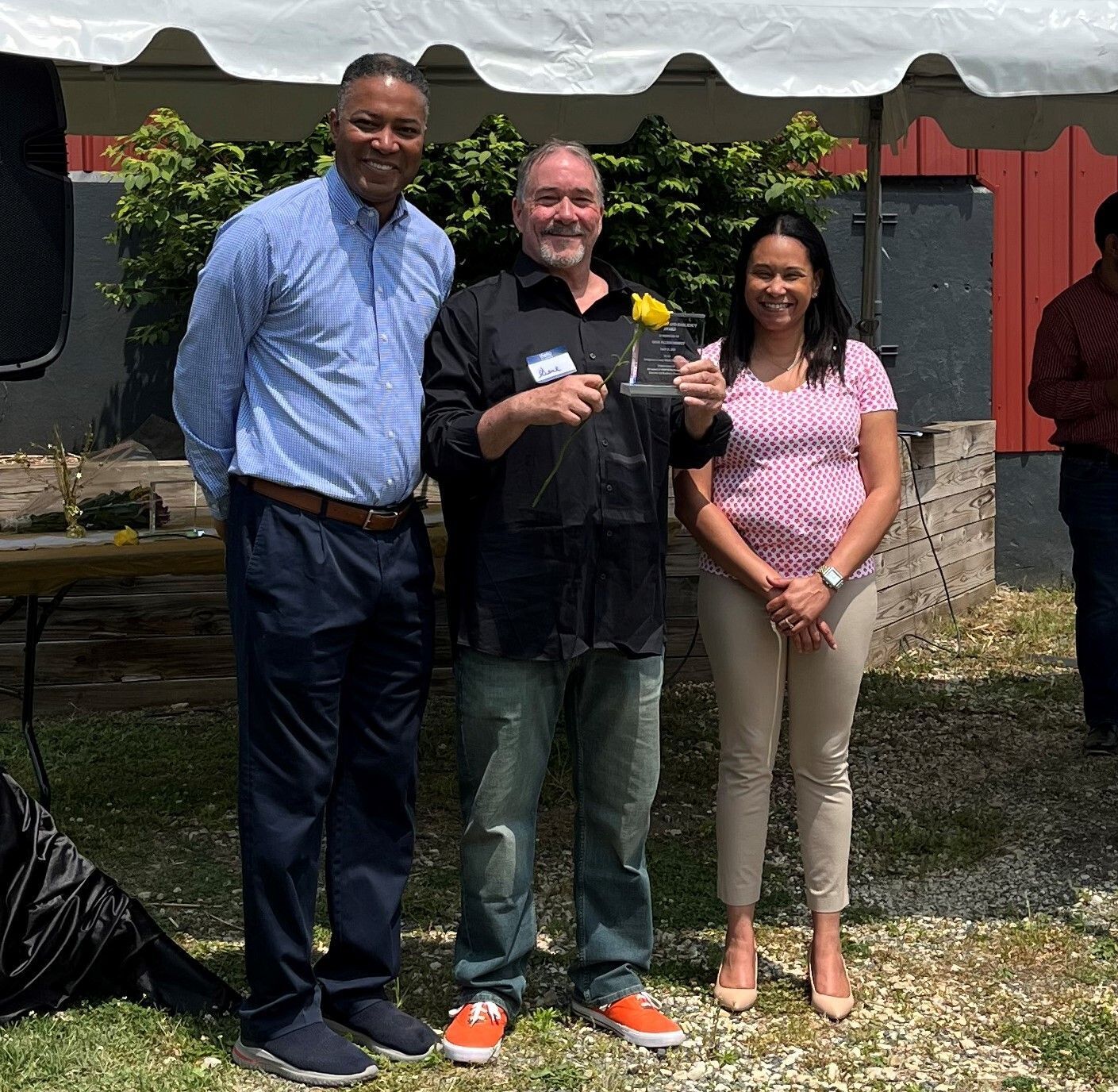 Congratulations, Gene! Learn more about the great work Gene has been doing and why he was recognized with one of the 2023 Recovery & Resiliency Awards.
See our monthly calendar.  Workshops and events are open to all Montgomery County PA residents. Join the fun!
Just a reminder. We were formerly called the HopeMarket, we are now CommunityWorx. You'll see a lot of the same faces plus many new ones when you stop in at HopeWorx. We're still located at 1210 Stanbridge Street, Suite 600, Norristown, PA  19401. 
One key component of CommunityWorx is the Furniture Program. We accept donations of furniture and appliances and other household items which we share with individuals in need through a volunteer exchange program. 
How the Furniture Program Works:
Making a Donation: Furniture and Appliance Donations can be offered by calling HopeWorx 610-270-3685.  Drop-offs can be made between 9am-5pm weekdays, after speaking with a HopeWorx employee.  If you cannot drop off, we have limited resources to schedule pickups (distance and Items will be considered).
Useful Items: New or Lightly Used - Tables, Chairs, Couches, Dressers, Refrigerators, Washers, Dryers, Small Kitchen Appliances
Receiving a Donation: For those looking to acquire the furniture, please contact a CommunityWorx employee at 610-270-3685 to schedule a visit.  We exchange furniture for volunteer work scheduled within the CommunityWorx Community Center.  3 hours for small items and 6 hours for large Items.
If you don't have furniture to contribute, please consider donating to our campaign by clicking the donate button below.  Our goal is to raise $10,000 by June 30, 2022. 
Thank you in advance!
Open Door Policy
At CommunityWorx we pride ourselves on having an Open Door Policy and No Wrong Door approach. Everyone is welcome under the guiding principles that we treat each person with dignity, respect and kindness at all times.
CommunityWorx is both a place and a community. The market is set up in the HopeWorx offices where donations are accepted and displayed so that community members can browse and choose what they need. 
The community is the ever widening group of people who have joined our mission to contribute and trade their time, their talents, their energy and sometimes their donations to our showroom. Our members form a community with a a self-driven environment that reaches throughout Montgomery County.
It's a growing community run by volunteer members who believe that working together brings unity in a community.
We provide resources and opportunities for people to advocate for themselves, to improve and maintain their life and wellness.
The Peer Members
CommunityWorx is designed to facilitate and coordinate with the members to create an environment for growth, support, and connections.  With that in mind, one of our main goals is to meet people where they are at with their daily life goals and needs.
Everyone is welcome at CommunityWorx – all that is required is the willingness to participate.  However, many of the people who walk into our building have mental health system experience or experience with homelessness and food insecurity.  In general, there are three models of participation at CommunityWorx:
1.       Service Support – to get household items or to utilize the services
          (Laundry or Food)
2.       Project Participation – gardening, scrap metaling, painting etc. 
3.       Community Socializing - People come on an ongoing basis to socialize
          in a supportive community
Certified Peer Specialists, recovery coaches, and family members are all welcome alongside any individuals coming to use the facilities.  It can be intimidating and/or overwhelming in our unstructured environment, so a supporter can provide that one-on-one guidance.
CommunityWorx welcomes anyone from Montgomery County but because of our location, the large majority of people come from Norristown and the surrounding townships.