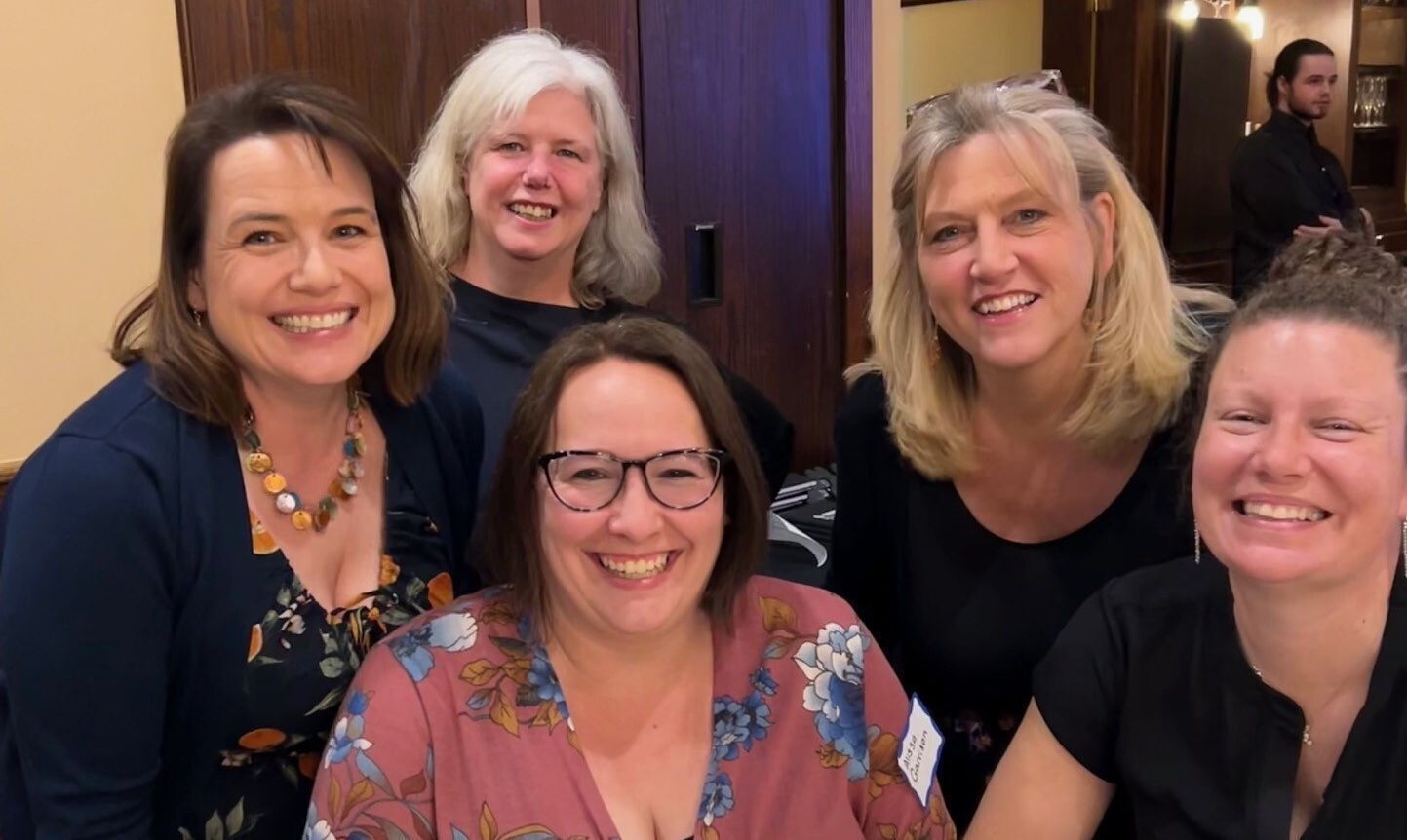 Clare Higgins, Program Director for the Family Satisfaction and Advocacy teams at HopeWorx, received two separate honors which recognized her for her work with families, youth and young adults. 
The 2023 Maryella Hitt Advocacy Award from the National Alliance of Mental Illness was presented in recognition of Clare's outstanding advocacy efforts of behalf of those who struggle with mental illness. Clare was recognized during the annual NAMI Montgomery County Membership dinner, where she was supported by several members of her team.
Clare, second from the right in the photo above, was also awarded the National Family Champion Award through SAMHSA and the NTTAC, which recognized one professional across the country who was using their lived experience to improve the mental health system through advocacy and support of other families.  This award was presented during the 2023 Better Together National System of Care Conference. This was the first year that this award was bestowed, and Clare was honored and humbled to be recognized nationally for the work she and her teams are able to do in Montgomery County.
Congratulations, Clare!