The Ferns #GivingTuesday Campaign - November 29, 2022
The Ferns
Peer Run Respite Is Community 
Help Us Sow, Watch Us Grow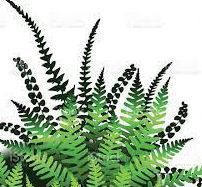 Peer Respite is a welcoming space for people who feel overwhelmed, to have time, space and relationships that support their self-determination, healing and growth. It is a community for learning, healing and growing, recognizing that distress is a common human experience. The Council recognizes that people are the experts on themselves. Guests stay for one to seven days in a homelike environment.  Peer Respite staff have learned new responses from their own crises. They are ready to compassionately engage as equals with guests using principles of Intentional Peer Support. 
Intentional Peer Support is a way of thinking about and inviting transformative relationships. For more information about Intentional Peer Support, go to: https://www.intentionalpeersupport.org/what-is-ips.
To donate to The Ferns, scroll to the top of this page and click on the donate button. Thank you!