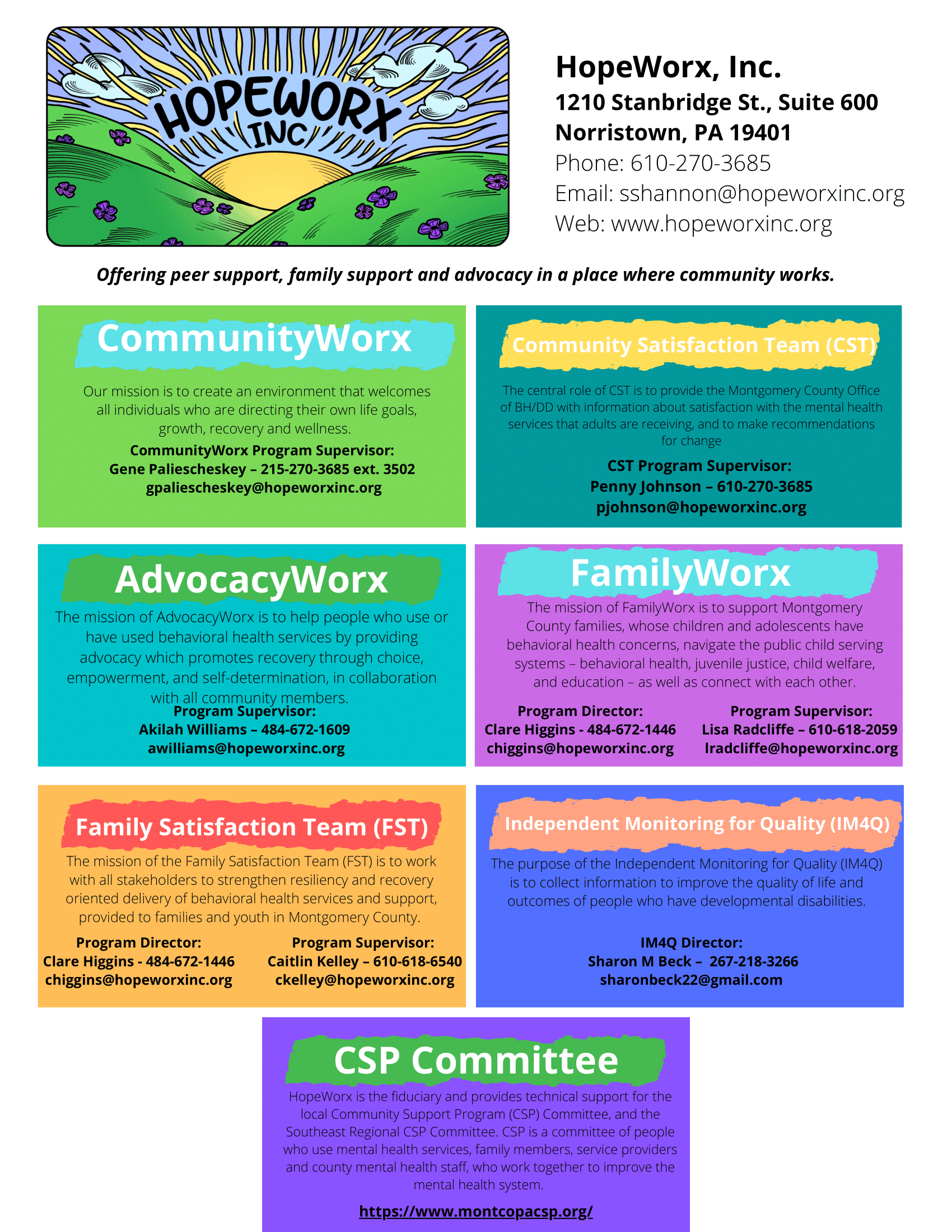 We provide resources and opportunities for people to advocate for themselves and to improve mental health services in Montgomery County for adults living with mental illness.

We help individuals and their families learn what resources are available and how to access them, and we raise awareness of issues that affect our community through public outreach.

We are part of the quality management system in the county, and we work within the system for change. Our peer-to-peer services include one on one advocacy support for people who use mental health services, people who are homeless, and people who have become involved in the criminal justice system because of mental illness.

We also have built a community of our peers that provides opportunities for education, socializing, healthy eating, community service and more.