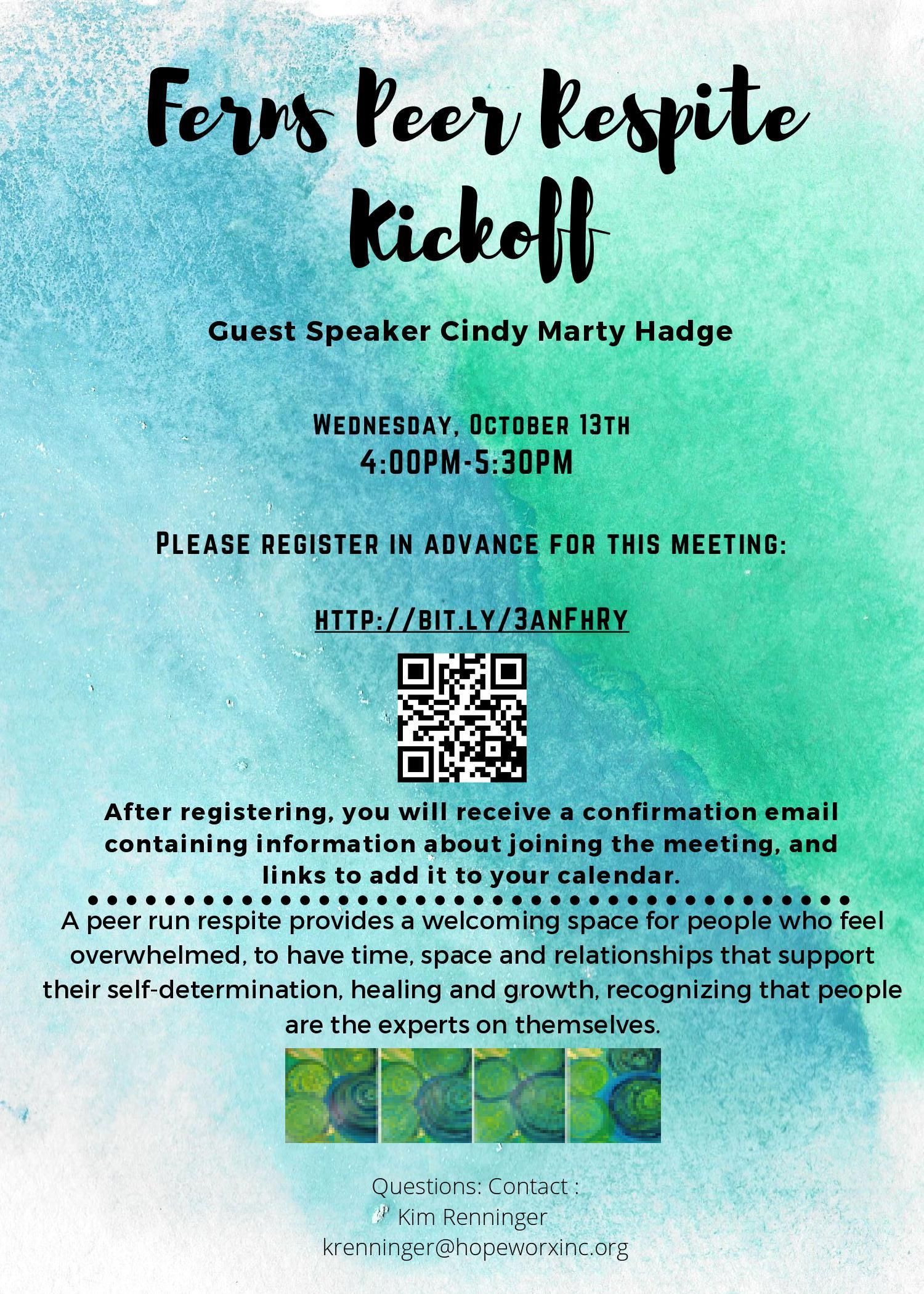 HopeWorx is pleased to announce the kick off for The Ferns Peer Respite. The event will be held virtually on October 13, 2021 from 4 to 5:30 p.m. We are excited to have Cindy Marty Hadge as our guest speaker. Click here to register: http://bit.ly/3anFhRy
A peer-run respite provides a welcoming space for people who feel overwhelmed, to have time, space and relationships that support their self-determination, healing and growth, recognizing that people are the experts on themselves. 
We looking forward to the kick off of this peer respite - the first of its kind in Montgomery County, PA!