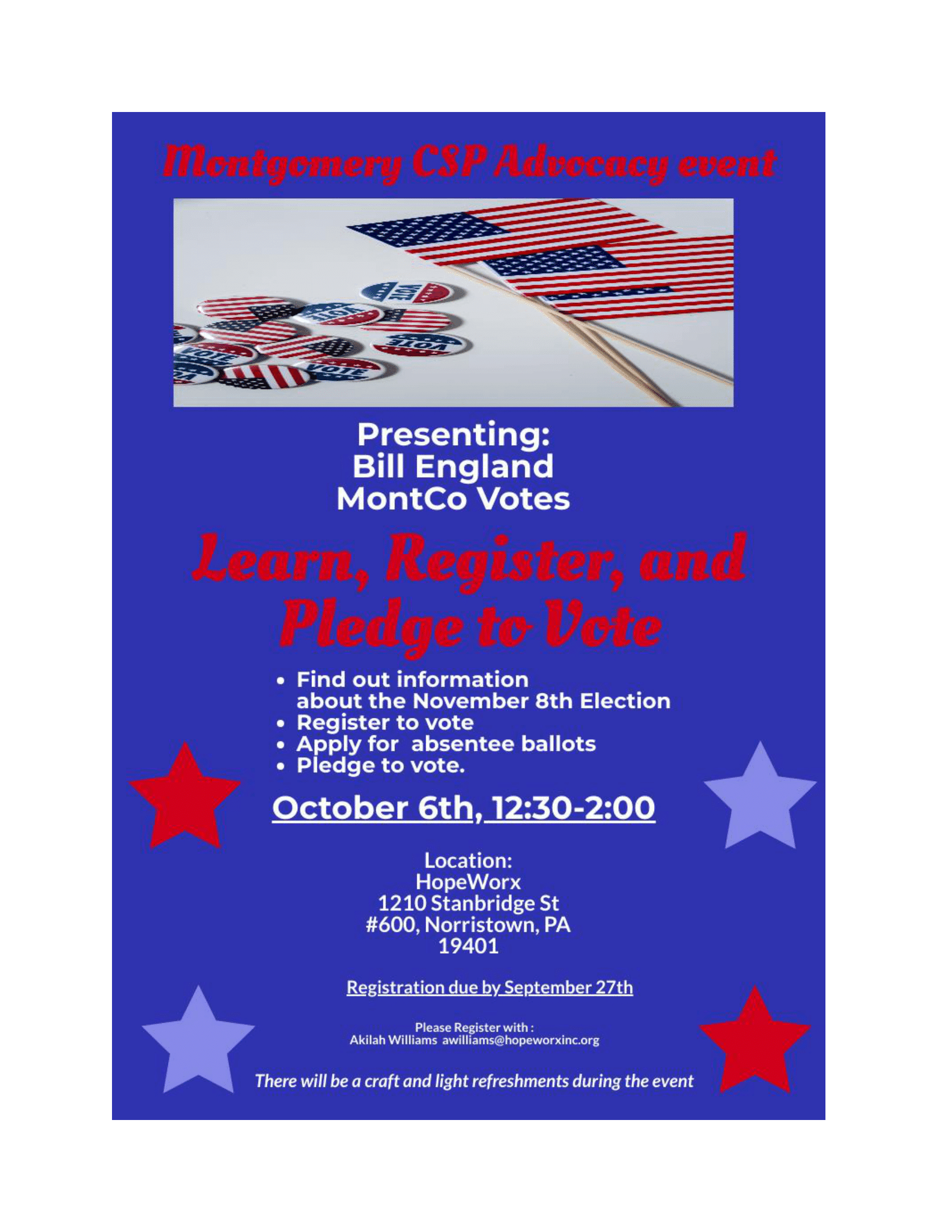 The Montgomery County CSP Committee is sponsoring a "Learn, Register and Pledge to Vote" Event on Thursday, October 6, 2022 from 12:30 to 2 p.m. Bill England of MontCo Votes will be presenting information about the November 8th Election, how to register to vote, how to apply for absentee ballots and "Pledge to Vote." 
The event will be held at HopeWorx, 1210 Stanbridge St., Suite 600, Norristown, PA  19401. 
Contact Akilah Williams, HopeWorx Advocacy Program Supervisor, at awilliams@hopeworxinc.org.
There will be a craft and light refreshments during the event. 
Thank you for your interest!