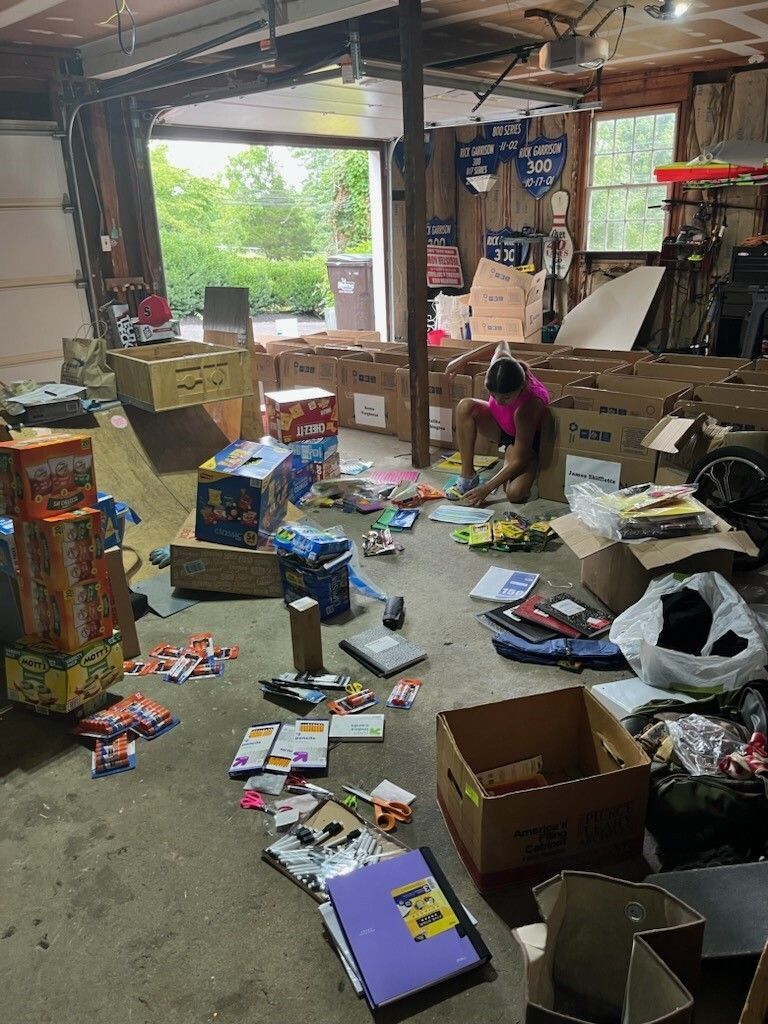 The start of a new school year can be overwhelming, especially during tough economic times. With inflation rising it is anticipated that the 2023-2024 school year will be financially challenging for families, especially those that are already living paycheck to paycheck. FamilyWorx's Back-to-School drive aims to help reduce that stress and financial burden by helping the families we serve in Montgomery County, PA, by supplying back-to-school essentials.
In July 2023, the FamilyWorx Team at HopeWorx launched our first annual Back-to-School drive with the help of the organization and supporting community partners. Families were able to make special requests specific to their needs. With the donations received, we were able to fulfill nearly every request. It was imperative for us to provide items that our that families truly needed, so these became our top priority, in addition to making sure everyone had the essentials.
We were able to gather and distribute school supplies for 39 young students. All donations were hand-delivered to families by our volunteer Backpack Brigade, saving the families from having to travel to pick up supplies themselves.
Donations included:
- 78 packs of school snacks and drinks customized to meet special requests (such as organic, sugar-free, gluten-free, etc.)
- 710 individual school supplies
- 9 backpacks
- 1 algebraic calculator
- 2 school belts
- 1 school umbrella
- 29 gift cards
Furthermore, we received an incredible $1350 in monetary donations! These donations came from employees, community members, and parents in the program who didn't request school supplies themselves but wanted to assist by donating to others.
Thank you to everyone involved in another amazing community event!