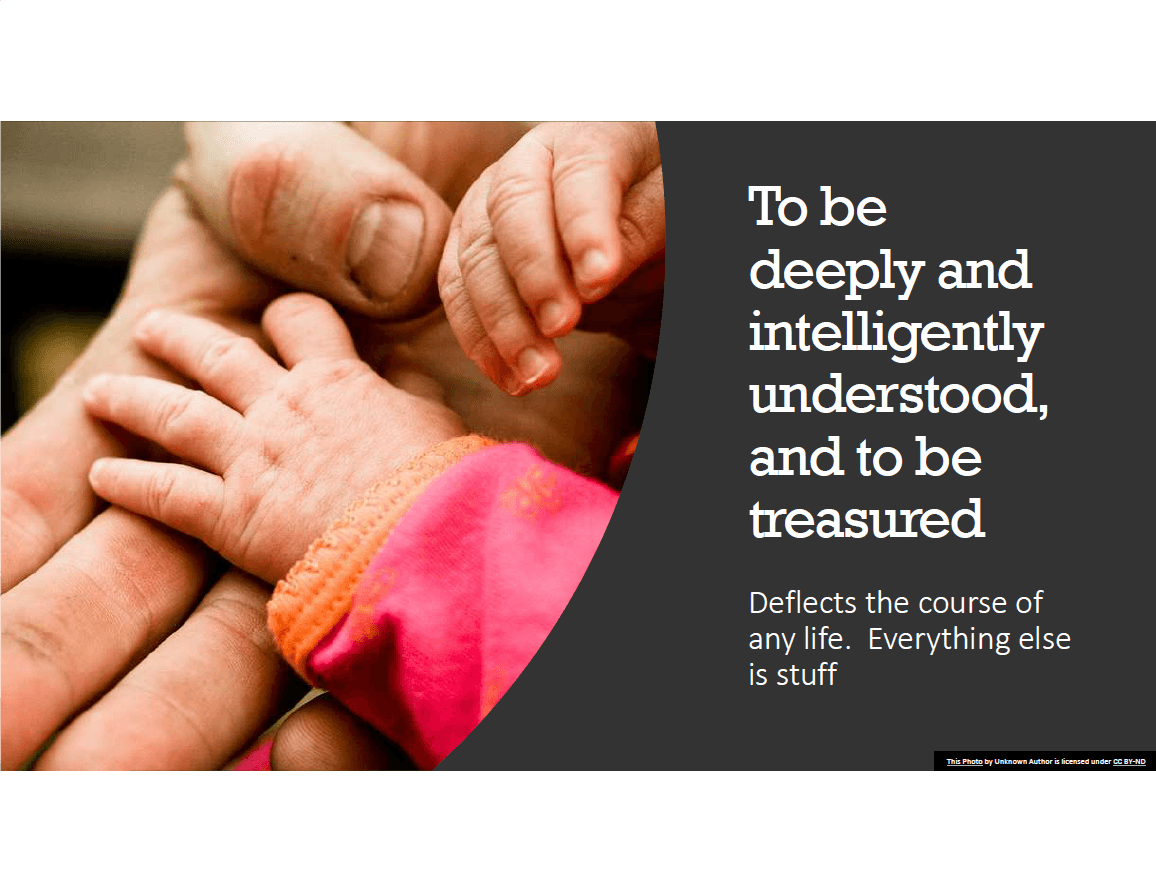 The Ferns Peer Respite Council held a virtual Kickoff event on Wednesday, October 13th. Mark Boorse, a member of The Ferns Peer Respite Council, and Director at Access Services, led those attending through the event.
Maureen Feeny-Byrnes described how the group which was to grow into the Peer Respite Council first came together in her living room in October 2017, and spent the next several years learning about peer respites, and planning to bring one to our community. Maureen shared that: "We knew we would be challenging the current mental health system, but we were eager to create a welcoming space for people who feel overwhelmed, to have time, space and relationships that support their self-determination, healing, and growth, recognizing that people are the experts on themselves. This is our mission statement." The Peer Respite Handbook: A Guide to Understanding, Building and Supporting Peer Respites, created by the Western Mass Recovery Learning Community (now Wildflower Alliance) in Collaboration with Intentional Peer Support, was the source document for the Peer Respite Council.
Cindy Marty Hadge, guest speaker from Wildflower Alliance, shared information on Afiya Peer Respite in Northampton, Massachusetts. Afiya was the first peer respite in Massachusetts, and is one of the oldest and most successful peer respites in the United States. Afiya is part of Wildflower Alliance, a peer-run organization which provides many programs, supports and trainings. More information about Afiya can be found here: https://wildfloweralliance.org/afiya/. Afiya has created a terrific film, which is on YouTube: https://youtu.be/7_zvlN4_1Io. A portion of the film was shared at the Kickoff event.
Kim Renninger and Penny Johnson, co-chairs of the Peer Respite Council, shared information about the Peer Respite Council and its vision for peer respite in our region. Sue Shannon, another member of the Peer Respite Council and Executive Director of HopeWorx, gave information about HopeWorx, and its affiliation with The Ferns. HopeWorx will be the umbrella organization for The Ferns. Sue described how the mission, vision, and plans for The Ferns resonates with Hopeworx structure, mission, and spirit, and how HopeWorx will support the mission and vision of The Ferns.
Intentional Peer Support (IPS) is the foundation of this vision. Kim and Penny, who are also IPS trainers, provided some background on IPS, which is based on a seeing peer support as mutual; support that acknowledges different worldviews, moves from helping to learning and growing together, from a focus on an individual to a focus on relationship, and facilitates moving from fear to hope and possibility. Cindy, a lead trainer for IPS, and Danny Kuchler, the newest member of the Peer Respite Council, did a brief role play using IPS, and discussed how that was different from the type of peer support that might be embedded in traditional community based services.
Cindy, Danny, and two other members of the Peer Respite Council, Karleen Caparro and Jen Srolovitz, shared some of their personal journeys towards healing, and how alternative approaches like peer respite helped, or would have helped, had they been available. Mark Boorse pointed out that data also tells a story, and Peer Respite Council member Kathy Laws shared the results of a survey (see sidebar) and outcome and satisfaction data from other peer respites.
The event closed with questions and answers, and how to get involved with The Ferns Peer Respite Council:
Join the email list – https://www.hopeworxinc.org/what-we-do/ferns-peer-respite/the-ferns-peer-respite-mailing-list.html
Volunteer
Spread the word
Give feedback about what you would need, what you would be looking for
Donate – https://www.hopeworxinc.org/what-we-do/ferns-peer-respite/givingtuesday.html
Continue to learn about Peer Respites at the International Peer Respite / Soteria Summit: Creating Compassionate Alternatives to Systemic Interventions for People in Crisis and Distress; register at https://form.jotform.com/212486035710147
For questions or more information, please contact Kim Renninger, krenninger@hopeworxinc.org, or Penny Johnson, pjohnson@hopeworxinc.org.
Sidebar: Peer Respite: A Need in our Community
The Peer Respite Council surveyed community members in November and December 2020, to get their input on Peer Respite and Peer Support. The survey asked 4 questions, and asked people to respond in their own words. 30 people completed the survey.
In a crisis, 1 out of 5 people had no one or no resources to help. Of the 4 out of 5 who reported one or more resources, half turned to mental health professionals, one third turned to family and friends,  one third turned to peers or support groups, one quarter turned to medical professionals. Most people reported mixed results, with some aspects of the resource(s) being helpful, yet other aspects unhelpful.
97% felt that peer respite would have helped them.
63% had experience with peer support during crisis, and 95% of those who did found it to be helpful.