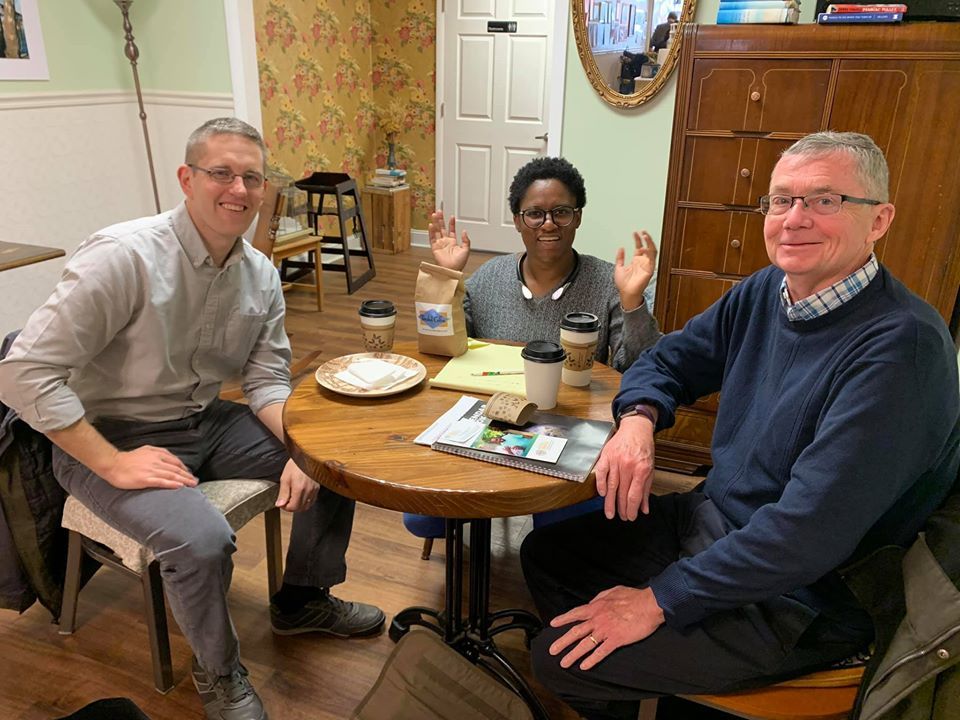 Here we are exploring the intersection of Community, Human Services, Mental Health and Spirituality with Dave Eckert, Director of Intersect and Psych Rehab Consultant at Access Services, Rev. Jeff Johnson, Pastor of Christ Church in Norristown, and Ameika Malcolm from HopeWorx at Timshel Coffee.
We met and had a wonderful conversation about working together to explore how faith and spirituality can inform our wellness, how having respectful conversations and meeting people where they are with their experiences, beliefs and values intersects community, human services, mental health and spirituality.
Currently, we have scheduled an open Spirituality Group for anyone interested in exploring, having conversations or raising questions. There is no requirement, just love, respect and come as you are!
The group will be meeting at HopeWorx on Friday, February 28th, 2020 from 12:30pm to 3:00pm.
Feel free to reach out if you have any questions.
Ameika Malcolm
Hopeworx